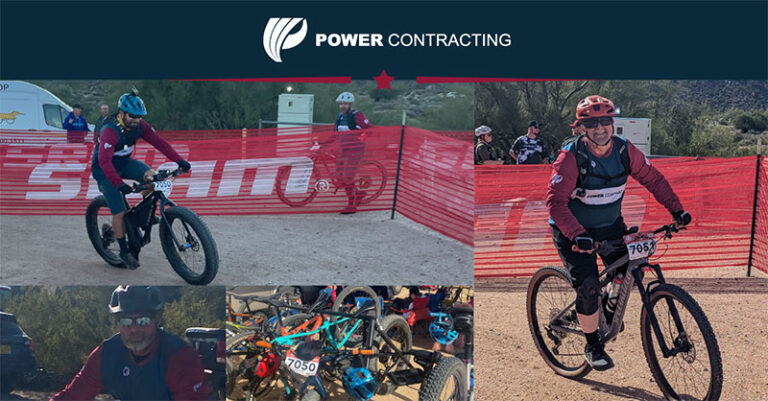 Dawn to Dusk 2022
December 10, 2022
Congratulations to our staff who participated in the 12-hour Mountain Bike endurance competition Dawn to Dusk. They came in 4th place!
Toys for Tots
December 8, 2022
A huge thank you to our staff for helping us collect toys for the Toys for Tots Drive! We're grateful for your support in making a difference this holiday season.
Safety Day 2022
November 19, 2022
Congratulations to Francisco, Agustin, Ed and Victor for winning the 2022 Safety Excellence Award for their safety leadership in civil and electrical construction!
Congratulations, Kevin!
January 7, 2022
The Power Contracting team is excited to announce Kevin Villa-Gomez has been promoted to Field Engineer II! Kevin has also received his CAPM (Certified Associate in Project Management). Congrats, Kevin!
Dawn to Dusk Event
December 13, 2021
Power Contracting sponsored and raced in the Arizona Dawn to Dusk bike event.