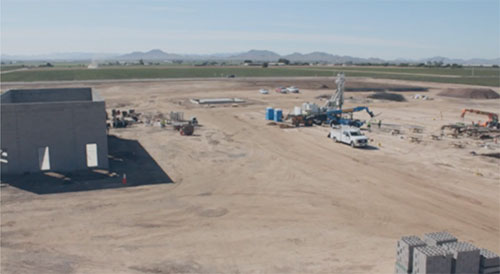 Greenfield Substation Project
April 6, 2021
When you work with Power Contracting, we get the job done safely, on budget, and on schedule. Like the greenfield Freedom Substation that powers 9,000 homes and businesses and improves reliability in the Goodyear and Buckeye communities of greater Phoenix.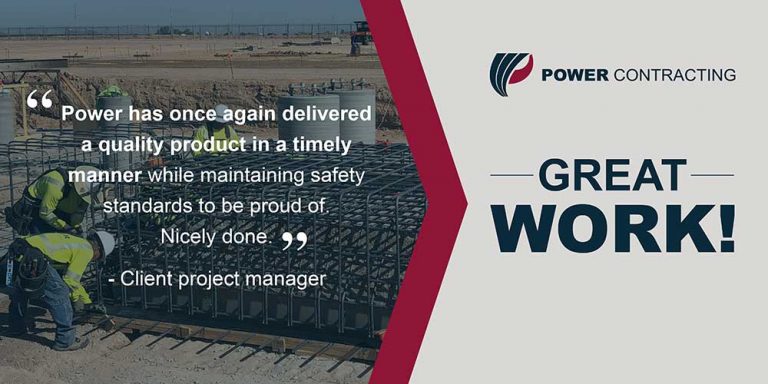 Great Work
February 3, 2021
At Power Contracting, we take pride in a job done well and done safely. We're honored when clients recognize us for this.
Merry Christmas
December 23, 2020
As we celebrate this holiday season, all of us at Power Contracting want to thank you for your continued support. Best wishes for peace, happiness, and good health in the new year.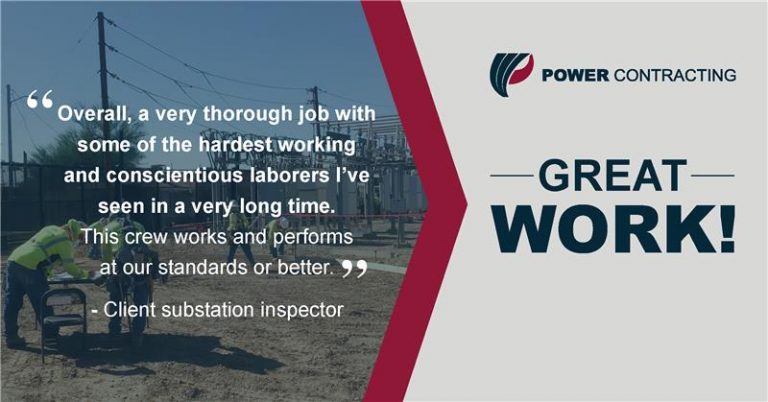 Great Work
November 25, 2020
Whenever a client takes the time to compliment our work, we are honored. Which is why we were proud to receive this praise after an inspection of an ongoing substation project.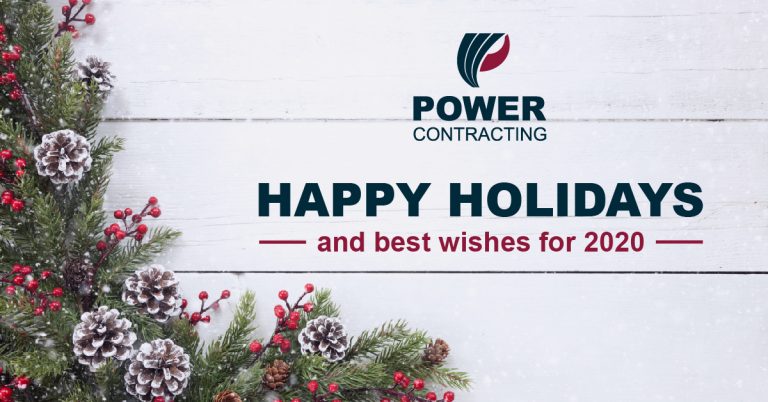 Happy Holidays
December 24, 2019
As we gather with our loved ones this time of year, Power Contracting wishes everyone a happy and safe holiday season.