Meet Our Leadership Team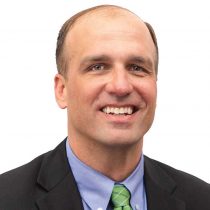 Brandon Hiatt
President
Brandon is President of Power Contracting where he focuses on continuous improvement in business management functions to improve client service through operational excellence.
Brandon brings over 20+ years of experience in construction, operations management, and contract negotiation and management. He is an expert at building and leading high-performing teams that deliver for our clients.
Prior to his career in power construction, Brandon proudly served in the United States Army in several leadership and logistics roles, including in Iraq as part of Operation Iraqi Freedom. This background in operational excellence prepared him well for safety and strategic leadership in the industry. Most recently, Brandon served as a vice president of operations for an operating area covering five states and the District of Columbia, responsible for all operational, financial, legal and personnel matters and a $125 million budget.
Bill Krukovsky
Director of Operations
Bill Krukovsky
Director of Operations
Starting as a field superintendent in 1996, Bill managed civil crews building substations for utility clients across Arizona. Ten years later he led all civil projects and crews as Civil Division manager. Starting with estimating, Bill offers his experience walking the site and planning to avoid unnecessary change orders. He studies the job requirements, planning labor, materials, construction methods, subcontractors, safety and quality control.
Today, as Director of Operations for both electrical and civil construction, Bill manages projects from start to closeout; proactively solving challenges and completing projects with quality and safety, on time and on budget. When it comes to building substations in the desert, no one is more experienced than Bill and he loves bringing that insight to his clients.
Brian Rall
Chief Estimator
Brian Rall
Chief Estimator
Brian is the chief estimator for Power Contracting. With 40 years of experience in the high-voltage power industry, Brian has been instrumental in putting together and bidding many multimillion-dollar bid estimates in the Southwest, landing several multiyear distribution pole replacement, underground cable replacement and asbestos abatement contracts, as well as a major region with one of California's largest public utilities.
Brian joined Power Contracting in 2013 and was promoted to chief estimator and the division manager overseeing the estimating department. In this role he works to blend his project management, safety and estimating experience into building Power Contracting to be the top high-voltage civil and electrical turnkey construction contractor. Prior to Power Contracting, Brian was the senior estimator for Asplundh Construction Corporation in California, where he grew the company from $20 million to $100 million per year and served as supervisor, overseeing seven general foremen each handling five distribution crews.
Kevin Edgett
Director of Contract Administration
Kevin Edgett
Director of Contract Administration
Kevin is the director of contract administration for Power Contracting, where he is responsible for the negotiation of all contracts, terms and conditions, as well as client invoicing, purchasing, cost control and project management.
Previously, Kevin served as estimating manager and later created a Project Controls Department to help ensure project success through more rigorous quality control. Kevin also has prior experience as the operations manager and chief estimator of RP Weddell and Sons, where he helped to grow the company from $8 million to $45 million per year. He also had overall responsibility for all field operations and estimating functions, as well as accounting, budgeting and forecasting.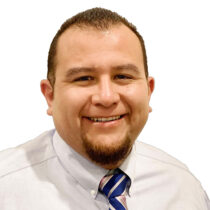 Abraham Garcia
Safety Supervisor
Abraham Garcia
Safety Supervisor
Abraham is an experienced health and safety specialist who assures compliance with Power Contracting, customer, state and federal guidelines. His work with Power includes auditing crews and substation crews in the field for safe conditions in Arizona, Colorado and New Mexico. Abraham is also experienced as a plant environmental health and safety manager. In this role, he conducts fire drills and monthly safety training, and is responsible for First Aid/CPR certifications, OSHA 300 log and quarterly State Mine Inspector reports. His environmental tasks include obtaining ISO 14001 certification, assuring compliance for site-specific environmental permits, including air permit, underground injection control permit, aquifer protection permit and stormwater permit.
Abraham is a Professional Member of the American Public Health Association and the American Conference of Governmental Industrial Hygienists. He is also the recipient of the 2014 Director's Awards for Outstanding Service to Maricopa County.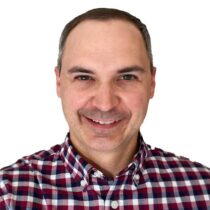 Brandon Adams
Chief Civil Estimator
Brandon Adams
Chief Civil Estimator
Brandon is the chief civil estimator for Power Contracting, where he is responsible for preparing all civil estimate budgets and proposals for local power utility companies.
Brandon brings more than 10 years of estimating experience and 16 years of total experience in the construction industry. He has a diverse background, having worked in a wide variety of trades ranging from freeway widening projects to wastewater plant projects. His previous roles include working as a project manager, project engineer and senior estimator. Prior to joining Power Contracting, Brandon was the estimating manager for McCarthy Building Companies, where he worked on preconstruction civil estimating for design build and CMAR water/wastewater projects nationwide.