Regional Office
1850 Gateway Blvd.
Suite 225
Concord, CA 94520
Phone: (909) 608-2972
Regional Office
4500 E. 60th Avenue
Commerce City, CO 80222
Phone: (303) 405-3740
Regional Office
9130 Anaheim Place
Suite 230
Rancho Cucamonga, CA 91730
Phone: (909) 608-2972
Meet Our Leadership Team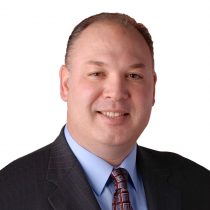 Jorge McClees
President
Jorge brings 28 years of industry experience to his role as the president of Power Contracting. Jorge has extensive experience structuring and guiding environmental, planning, design and construction projects for public, private and multinational clients. His infrastructure sector expertise spans major oil, gas, pipeline, mining, electricity, hazardous waste and water-wastewater sectors, among others.
Jorge began his career with mission-critical U.S. Department of Energy environmental remediation programs. In 1996, he built a small engineering practice, Edward Consulting Engineers, Inc., serving microelectronics manufacturing giants such as Intel, Hewlett-Packard and Fujitsu. In 2000, he sold his firm to HDR, Inc., where he continued as the senior vice president for the Pacific Northwest region. In 2008, Jorge joined URS Corporation (now AECOM) as the senior vice president and regional manager for the Pacific Northwest, including Alaska and western Canada, where he developed renowned projects such as the $17 billion Alaska Pipeline Project.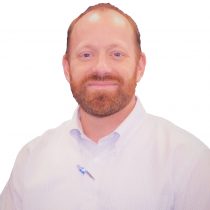 Chris Mauldin
Senior Director of Operations
Chris Mauldin
Senior Director of Operations
Chris is senior director of operations at Power Contracting where he focuses on contract and business management functions to improve client service through operational excellence.
Chris brings over 20 years of experience in contract management and negotiation, project management, and safety and compliance. He is adept at building client relationships into strategic partnerships and at aligning operations teams to best serve our clients.
Prior to his career in power construction, Chris proudly served in the United States Navy for six years. This background in operational excellence prepared him well for safety and regulatory compliance leadership in the industry. As storm-hardening work grew over a multiyear period, Chris built a team of project managers to oversee these activities in the Southeast and became Director of Contract Administration in 2015.  He has enjoyed creating a team atmosphere in which project managers work closely and collectively with the operations team to develop solutions for customers.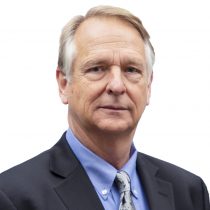 Bruce Conway
Senior Director of Operations
Bruce Conway
Senior Director of Operations
Bruce is senior director of operations at Power Contracting. He has 44 years of experience in the power delivery industry and is the Principal RME for the company's contractor license in Hawaii.
Bruce began his career in the industry as a journeyman lineman. From there, he worked his way up to be a general foreman, area supervisor, area manager and region manager. Bruce then served as director of safety before becoming senior director of operations. In his current role as senior director of operations, Bruce reviews every project, making sure it is built to the highest standards on schedule and on budget. Bruce's philosophy on safety is that it starts at the top and that Operations owns safety. He has worked to foster a safety culture with our crews, and he reviews all investigations and root cause analyses to continuously improve performance.
Brian Rall
Chief Estimator
Brian Rall
Chief Estimator
Brian is the chief estimator for Power Contracting. With 40 years of experience in the high-voltage power industry, Brian has been instrumental in putting together and bidding many multimillion-dollar bid estimates in the Southwest, landing several multiyear distribution pole replacement, underground cable replacement and asbestos abatement contracts, as well as a major region with one of California's largest public utilities.
Brian joined Power Contracting in 2013 and was promoted to chief estimator and the division manager overseeing the estimating department. In this role he works to blend his project management, safety and estimating experience into building Power Contracting to be the top high-voltage civil and electrical turnkey construction contractor. Prior to Power Contracting, Brian was the senior estimator for Asplundh Construction Corporation in California, where he grew the company from $20 million to $100 million per year and served as supervisor, overseeing seven general foremen each handling five distribution crews.
Kevin Edgett
Director of Contract Administration
Kevin Edgett
Director of Contract Administration
Kevin is the director of contract administration for Power Contracting, where he is responsible for the negotiation of all contracts, terms and conditions, as well as client invoicing, purchasing, cost control and project management.
Prior to the merger that created Power Contracting, Kevin was estimating manager and later created a Project Controls Department at Klondyke Construction. Kevin also has experience as the operations manager and chief estimator of RP Weddell and Sons, where he helped to grow the company from $8 million to $45 million per year and was responsible for all field operations and estimating functions, as well as accounting, budgeting and forecasting.